French Style & Performance

Exclusive XVIIIth century Versailles design
From historical to contemporary
Maison Janneau strives to enhance homes across the United-States while maintaining the traditional integrity of French design. Our expertly crafted luxury windows boost the beauty and functionality of the living spaces and add to the quality of both interior and exterior design.
Our French windows and doors have respected age-old traditions for more than 50 years. It allowed us to transform homes in many styles over the years, from French Country homes to modern farmhouses, Châteaux-like and contemporary waterfront houses.
Performant windows
for a long-lasting home
Our wood windows and door are made with French oak, red exotic wood or the thinnest steel. All of our products come with two sealing gaskets – one on the opening leaf and one on the frame – to protect the hardware from the outside and ensure maximum insulation and weather protection (air, water, wind). Our design allows for the installation of double or triple pane glazing of various thicknesses to meet all customer needs, including solar protection, insulation, soundproofing, and burglar resistance.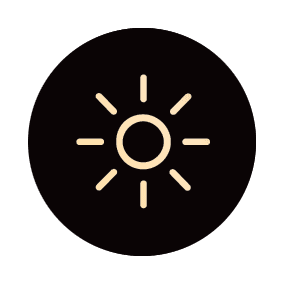 More natural light or solar control
Specific thermal insulation